"The Artist's Choice"
The Artist's Choice is an annual exhibition that doesn't have a theme for the artists to work with, but is always a surprise when artwork that comes in often has random, connected elements that run through them.
The large mixed media sculptural pieces by Narelle Carlyle make an outstanding impression when you walk into the Gallery; they have a quality of movement and thrusting upwards towards the sky.
The juxtaposition of these pieces alongside Kathryn Castle's beautiful original landscapes of the Caldera can remind us of the formations in the landscape that surrounds us; along with Mardi Zylstra's beach and bush water scenes we can see the dynamics that can happen between paintings and sculptures.
'The Artist's Choice' always has a great variety of mediums from paintings, sculpture, fibre and pottery. If you're looking for that unique gift for the festive season there is much on offer, in the Gallery and the Centre Stage crafts area.
This exhibition will be open from Thurs 4th Dec 2022 and run through to the first week of Feb 2023. There will be no official opening for The Artists Choice exhibition but you can come along and enjoy an afternoon with local musician Andy Walker for the launch of his debut album
Andy Walker – Album launch – 'Calico Moonrise'
We ended 2022 with a wonderful performance by Andy Walker and Michael Skinner with the launch of Andy's new album Calico Moonrise. It was a treat to have live music back at Blue Knob.
The Blue Knob Hall Gallery & Café are open Thurs, Fri, Sun from 10am -3pm, and Sat 8.30am – 3pm when the Blue Knob Community Market is on.
For any further information regarding Gallery and Cafe please call us 0266897449
or email: bkhgallery(at)harbourisp.net.au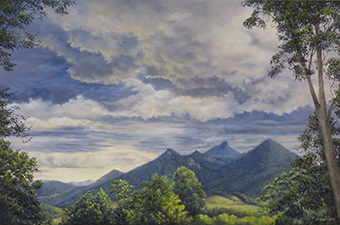 Storm Warning by Katherine Castle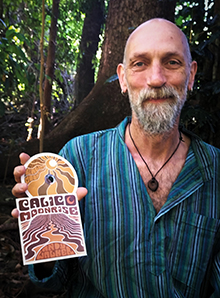 Andy walker - Calico Moonrise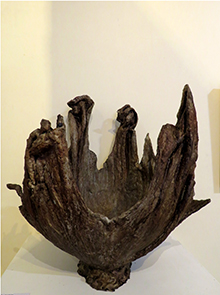 Upheaval by Narelle Carlyle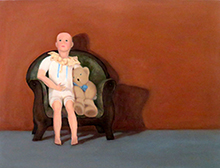 R Toys Us #4 by Christine Wynyard